We are 100% Accountable for your total Satisfaction.
About Us:
Formed in 2020, Peak Voltage recognized that due to many uncontrollable external challenges, the supply chain that keeps all levels of the global economy moving was vulnerable. A gap existed in the traditional supply chain. We need an innovative, "find a way to get it done" entrepreneurial approach to solve these problems. At Peak Voltage, we work diligently with the Electrical apparatus piece of the puzzle to accomplish just that.
Mission
Peak Voltage is a value added, service and marketing Electrical Supply Chain Solutions Organization that is committed to promote and practice synergistic value-add solutions techniques. PROVIDING INDUSTRY EXPERTISE & CROSS CHANNEL Innovations for Electrical and Communications products. We support the Commercial, Industrial, Residential Construction Industry, for Electrical Distribution, Contractors and End Users.
Services
Our commitment is to service all aspects of the industry. From specification to installation, while building on existing relationships we consistently search for new business opportunities which will enhance the customers we serve.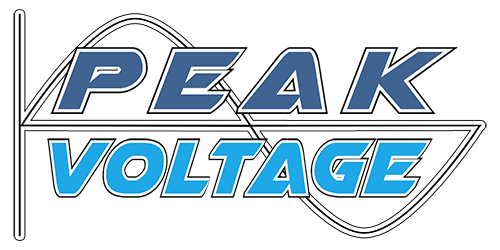 Peak Voltage
Oakland, Florida 34787
(407) 728-0031